Commercial/Multiuse Residential
We always welcome the challenge of working as part of architectural team, or directly for local municipalities and districts. Using our experience and expertise we assist municipal managers and project architects to achieve design goals and meet project budget requirements for municipal building facilities, city street lighting improvements or additions, electrical infrastructure expansions and upgrades.
Burnaby Automall Toyota Dealership
Burnaby Automall Toyota Dealership - Completed 2016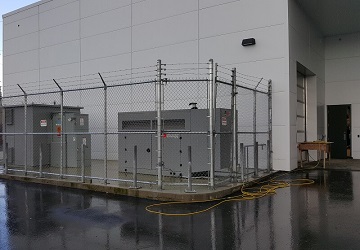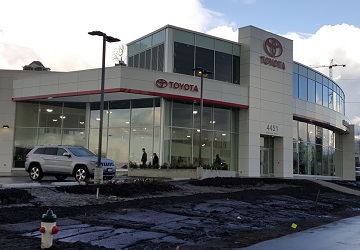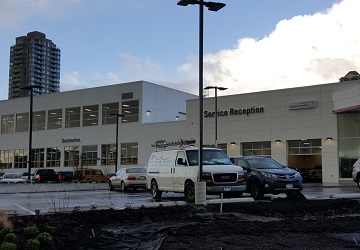 Mixed-Use Building, Chilliwack
Mixed-Use Building, Chilliwack - Completed 2016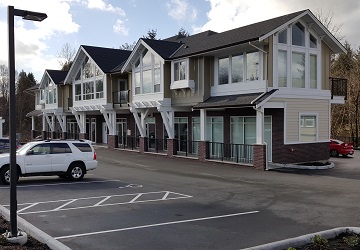 Passive House Factory – Pemberton, BC
BC Passive House Factory is an all-wood construction project, design and construction of the new facility exemplifies prefabricated wood design that is energy-efficient, healthy, and sustainable. As part of our contract Western Element was responsible for: Providing new 3-phase power service to the site, power distribution for high voltage factory equipment as well as office equipment, interior and exterior lighting design, security system design and implementation.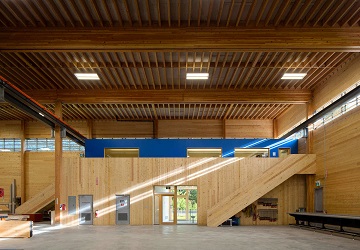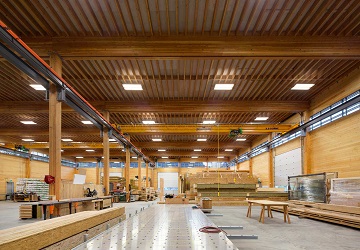 Vancouver East Cultural Centre Green House Renovation Project - 1895 Venables Street
The Vancouver East Cultural Centre, is an important performing arts facility comprising the Historic Theatre, and Green House, a historic building which has been used for decades for cultural rehearsal and non-profit cultural office/admin space. Western Element is providing engineering services for the renovation of this site, Including: New fire and life safety system, power distribution for new offices, new modern energy efficient interior and exterior lighting design, design of Intrusion prevention security system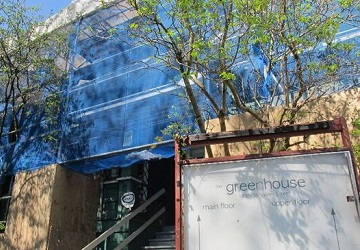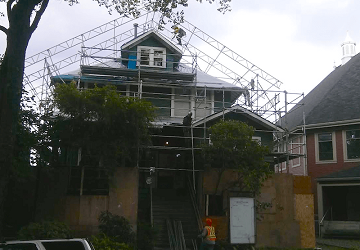 Edwards Crossing Plaza – Chilliwack BC
Western Element Engineering Inc. was retained to provide Electrical Engineering services and administration of construction, for the construction of this plaza.